Our Pastoral Pets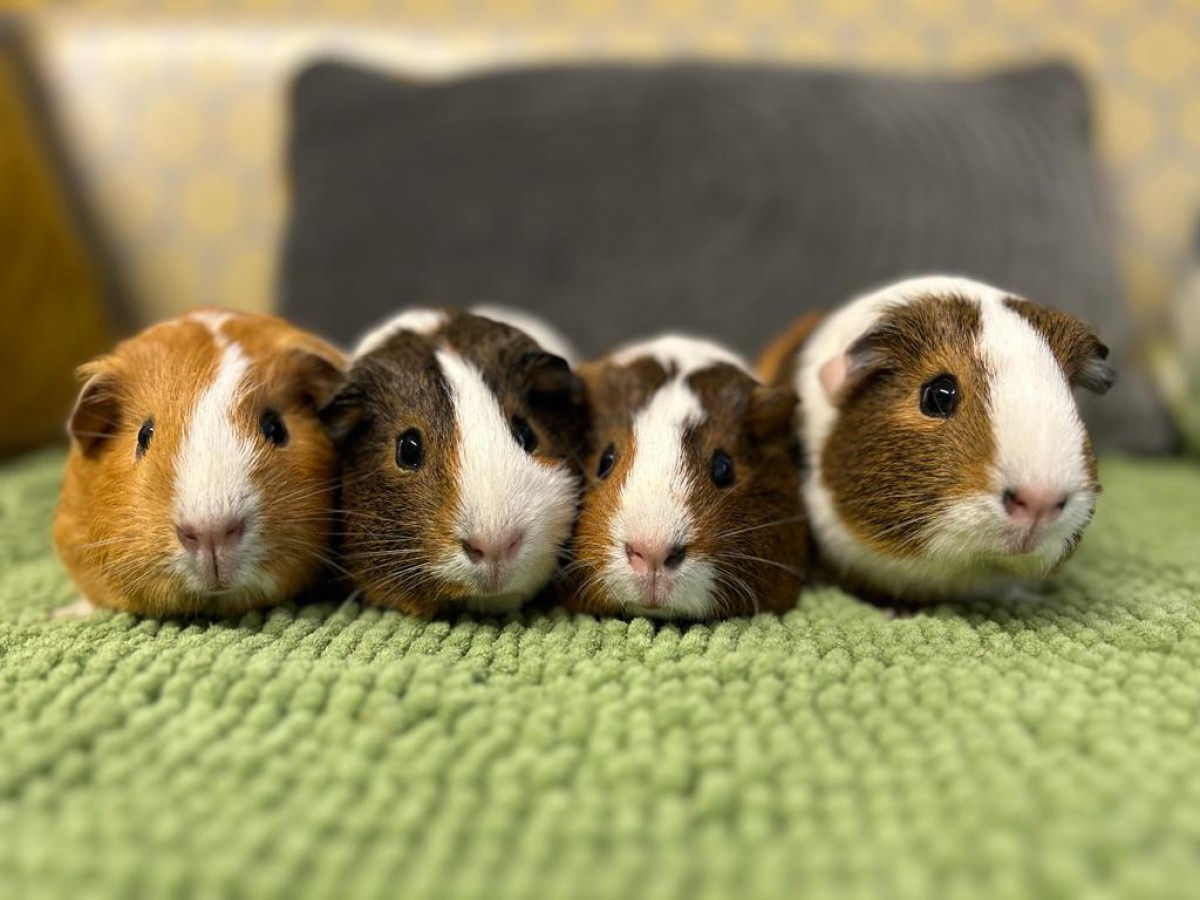 Published: 14th July 2023
We have recently welcomed our new guinea pigs into school. Waffle, Amber, Ginger and Rosie have been introduced to each class and are now busy exploring their new home filled with hide outs and toys.
There is a lot of research that has been conducted regarding guinea pigs being used as therapy animals. See below for some of the benefits to children:
Children learn to be responsible:
Guinea pigs in school allow children to learn how to be responsible and respectful pet owners, including; preparing food, cleaning the cage and providing enrichment. This can lead to improvements in social skills for all children, especially those with additional needs.
They are good for children of all ages:
Guinea pigs are gentle animals, and so can play happily with children of most ages, provided they have been taught how to hold and play with them. Guinea pigs are small, docile creatures who love to be held, stroked and hand-fed by their owners. Children of all ages can safely interact with these animals - small children can enjoy playing with guinea pigs safely on the floor, where there's no risk of dropping them, and older children can have great fun bonding with them in their run or on their laps.