Music Intent Statement
At Thurlby Community Primary Academy, we aim to develop children's curiosity and passion for music, an understanding and acceptance of the validity and importance of all types of music and an unbiased respect for the role that it may wish to be expressed in any person's life. We are committed to ensuring children understand the value and importance of music in the wider community and are able to use their musical skills, knowledge, and experiences to involve themselves in music, in a variety of different contexts.
"Music is a universal language that embodies one of the highest forms of creativity. A high quality music education should engage and inspire pupils to develop a love of music and their talent as musicians, and so increase their self-confidence, creativity and sense of achievement. As pupils progress, they should develop a critical engagement with music, allowing them to compose, and to listen with discrimination to the best in the musical canon." National Curriculum Music (2014)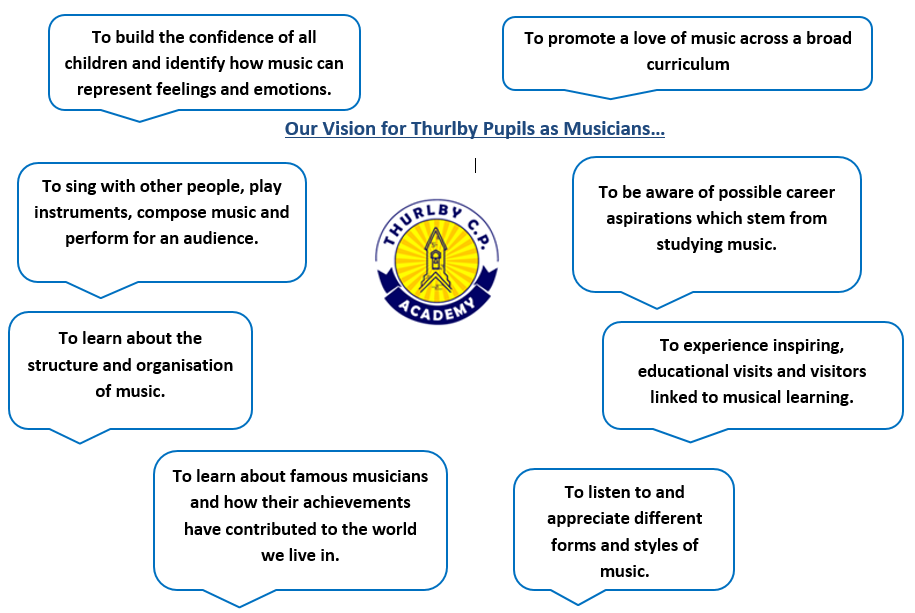 Events Coming up:
Singsation - Wednesday 5th July 2023, Theatre Royal Lincoln
This exciting event will be presented by Hayley Sanderson, who is one of the lead vocalists from Strictly Come Dancing and hosted by Lincolnshire Music Service. The event will present performances from Hayley, and her professional band, as well as interactive singing opportunities for the children to perform.
Performers - please click on the link below to practise the Beatles medley:
/assets/ckfinder_library/files/Music/Beatles%20Medley%20Voice%202.mp3