Year 3 Visit to The Collection Museum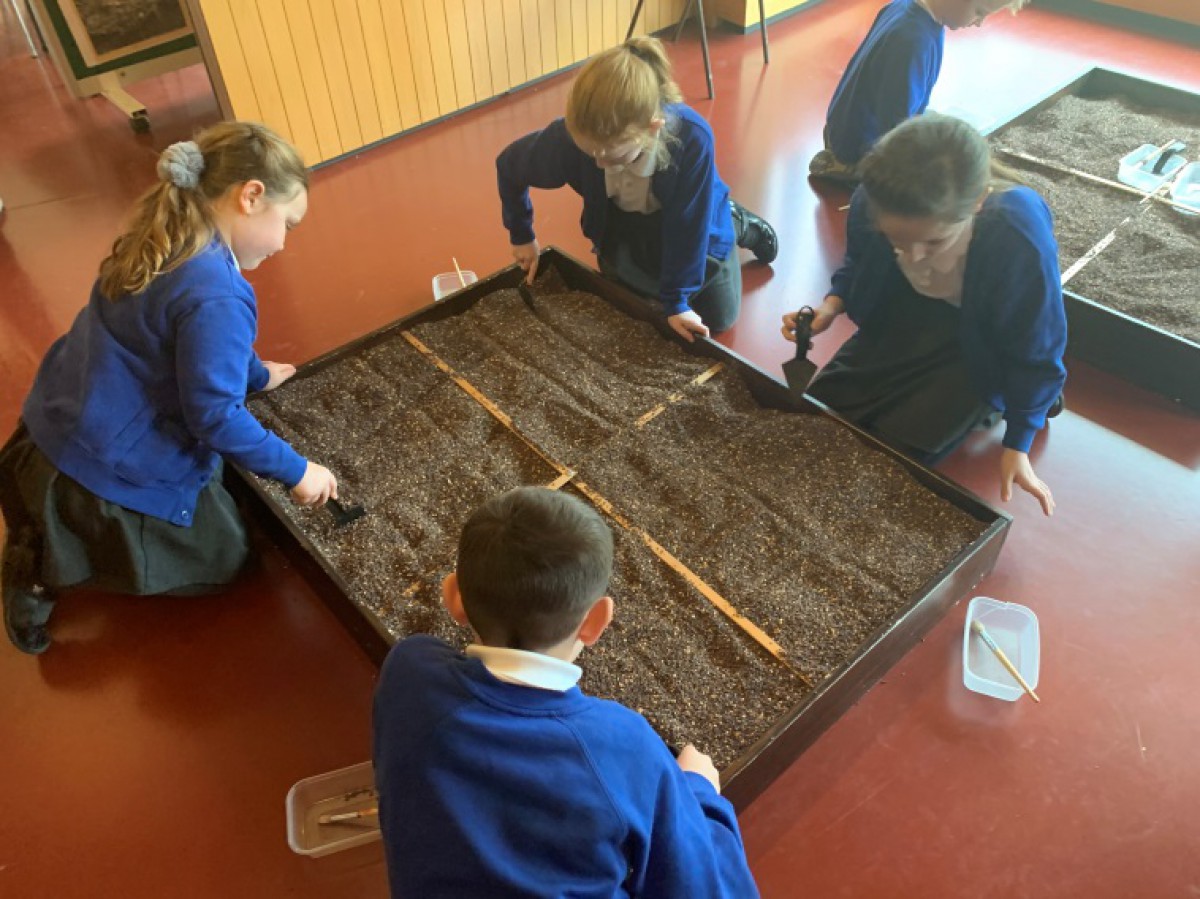 Published: 5th March 2020
On Thursday 5th March, Y3 visited The Collection museum in Lincoln to learn more about the ancient Egyptians. The children participated in a variety of interesting activities and had a wonderful time.
In the morning, time was spent looking at the Egyptian replica objects in the museum and then the children got to be archaeologists and dig up their own artefacts which they found very exciting! A favourite activity for many of the children was when they got to participate in the mummification process. Several pupils 'removed' organs, cleaned the 'body' and prepared it for its burial in the tomb, it was quite gruesome!
In the afternoon, the children enjoyed painting on papyrus and taking on the roles of Egyptian gods in a drama production. It was a wonderful day and the behaviour of the Y3 pupils was excellent!