Art Intent Statement
At Thurlby CP Academy, we aim to give all children the confidence to express themselves through a range of chosen mediums. Pupils are encouraged to use their imagination through a wide range of media such as; pencil, crayon, clay, oil pastels and paint. Children will study a range of works by famous artists to develop their knowledge of styles and to create cross-curricular opportunities in the classroom.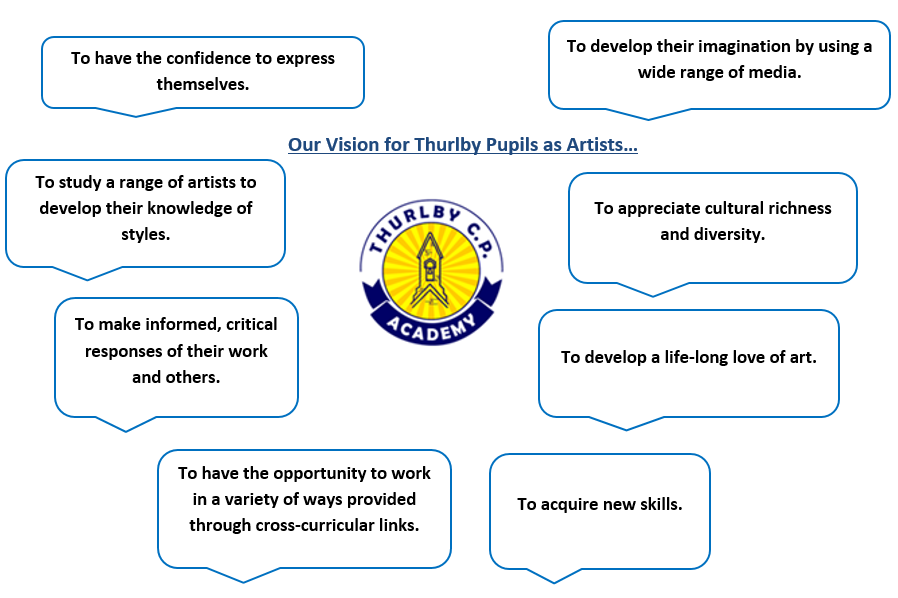 Design and Technology Intent Statement
Through the Design and Technology Curriculum, children should be inspired to create a range of structures, mechanisms, textiles, electrical systems and food products with a real life purpose, in a cross curricular capacity, in our ever-changing world. Children are taught to select and use appropriate tools safely and effectively to make a product. They are also encouraged to consider the effectiveness of their designs and provide constructive feedback to others when working as part of a team.